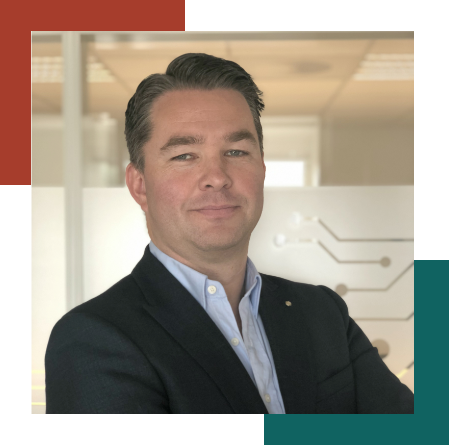 Espen Kvelland
Chief Executive Officer
I'm Espen Kvelland, and I've been a technology leader for over 20 years. I started my career at ITdirekte AS, where I managed their IT operations. After that, I served as a CTO at Forvaltningsgruppen AS. I also had multiple more technical roles over the years. In many ways, I'm the geek who became a leader and entrepreneur.
I have a degree in Computer Science and have always been passionate about using technology to address complex business challenges. My strong technical background has kept on serving me well during my various roles over the years.
Before founding Wakandi, I spent 13 years of my life building up the awesome software development company, Akeo. The company recently merged into Wakandi, and we are today a strong powerhouse. I'm a massive fan of technology and love exploring new things within my field. I have a special passion for entrepreneurship, which has always been part of my life.
In 2018, I founded Wakandi; it has been the most challenging and demanding project I ever did. The complexity of building a business internationally and in developing markets has been a challenge but one that I have enjoyed. Wakandi, today, is a global company with offices in Norway, Tanzania, Uganda, Kenya, India and more to open shortly. We have a team of dedicated professionals with a strong and result-oriented culture. We are proud to be pioneers in the field of financial inclusion and also humble about the part we play in this highly challenging but rewarding journey. My dream is to touch the lives of millions of people with technology in Africa and beyond. Our journey has just started as we pioneer how to use modern IT solutions to solve legacy challenges within the informal economy. Part of our mission is to bring the benefits of modern financial services to those who need it the most, using technology as a lever. We are creating an ecosystem where everyone can access affordable, convenient, secure financial products and services. That's what it is all about!
If you think the price of winning is too high, wait until you get the bill for regret.