Wakandi Tanzania inayo furaha kutangaza CAMS ya 'Tier II' kwa taasisi ndogo za fedha hivi karibuni itakuwa mubashara. Wakandi CAMS imesheheni vipengele vya kusaidia MFIs kudumisha shughuli za kila siku, kuhifadhi habari kuhusu Jua Mteja Wako (KYC), mtu binafsi na vikundi, usimamizi wa mkopo na mengi zaidi. CAMS itatoa faida zifuatazo kwa MFIs –
Dashibodi iliyoimarishwa: Dashibodi iliyoimarishwa ambapo taasisi ndogo za kifedha zinaweza kuona taarifa zote kama jumla ya kiasi cha mkopo, maombi ya mkopo yaliyo idhinishwa na kukataliwa, kiasi cha mkopo kilicho pokelewa na kiasi cha mkopo ambacho hakijalipwa.
Taarifa za kikundi: Iwe ni SACCO au MFI wamejiunga na kikundi walichotoa mkopo, taarifa zao zote ikiwemo kitambulisho cha kikundi, jina la mwenyekiti na taarifa zao za mawasiliano zinapatikana sehemu moja ndani ya mfumo.
Taarifa ya KYC: Itakuwa rahisi kuhifadhi na kupata taarifa za wateja pamoja na kujua hali ya ombi la mteja ndani ya mfumo wa CAMS.
Uamuzi unaozingatia taarifa juu ya mikopo: CAMS inasaidia kupata taarifa za haraka juu ya mikopo inayoendelea na pamoja na maombi yalivyopokelewa. Mikopo, taasisi ndogo za kifedha zitaweza kuona taarifa za kina kama vile kiasi kikuu cha pesa kilicholipwa, na awamu ya malipo ambao mkopo ulitolewa pamoja na hali yake kwa ujumla.
Takwimu za kifedha za Wanachama: Kwa CAMS, inakuwa rahisi kwa MFIs kuhifadhi taarifa za kifedha za vikundi tofauti, ikiwa ni pamoja na SACCOs. Taarifa kama vile michango yao, akaunti za mikopo, akiba, na tozo pamoja na taarifa kuhusu mikopo yao inayosubiriwa kukubalika, iliyokataliwa inaweza kuhifadhiwa na kuhuishwa kwa urahisi.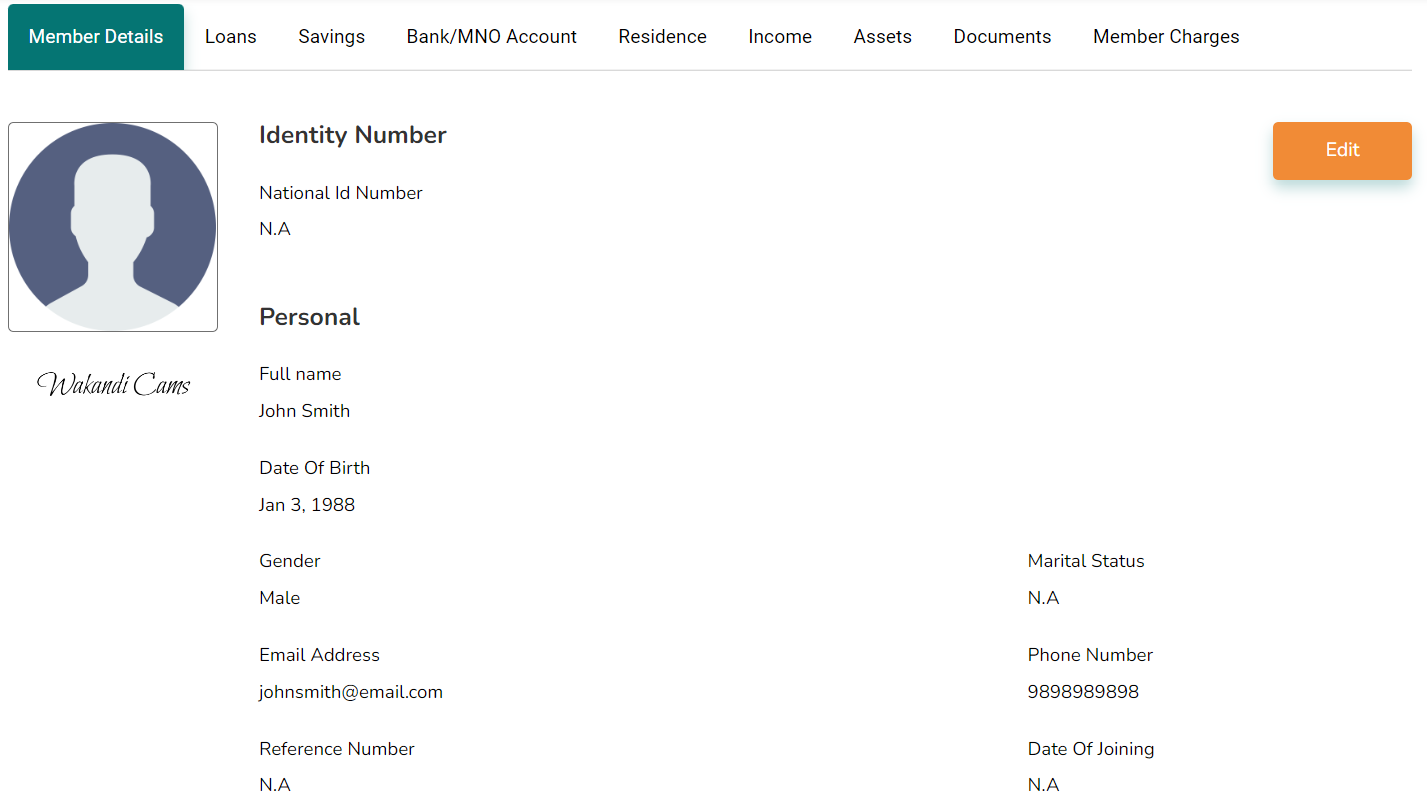 Pamoja na habari zote zinazopatikana kidijitali, MFIs zitaweza kufanya maamuzi bora na ya haraka, kuboresha kazi zao nyingi pamoja na kuwaondolea kuhifadhi kiasi kikubwa cha makaratasi.Wakandi CAMS ni suluhisho kwa mahitaji yote, MFIs zinaweza kuzingatia ukuaji wao na kusaidia vikundi na SACCOs mbalimbali.
Tuna Kuwekea taarifa mpya na matukio ya hivi karibuni kwenye Wakandi CAMS tunapofanya maboresho kwenye vipengele vipya ili kusaidia MFIs kusimamia vizuri kazi zao. Kuwa tayari kuhamia teknolojia bora na mifumo na Wakandi.
---
Wakandi Tanzania is pleased to announce the 'Tier II' CAMS for the microfinance institutions will soon be live. Wakandi CAMS has been loaded with features to assist MFIs to maintain daily transactions, store information regarding Know Your Customer (KYC), individual and groups, loan management and much more. CAMS will provide the following benefits to MFIs –
A consolidated dashboard: A consolidated dashboard where microfinances can view all information surrounding total loan amount, approved and rejected loan applications, received and outstanding loan amount.
Group information: Whether it is a SACCO, the MFI has on-boarded or a group they have given loan to, all the information including the group id, chairman name and their contact information can be in one place.
KYC details: It will be easier to store and locate customer information as well as to know the status of a client application with the CAMS system.
Information-based decision-making on loans: CAMS will help to gain quick information on ongoing loans and as well as applications received. Under loans, the microfinance organization will be able to see detailed information such as principal, paid, and amount, the tenure for which the loan is granted as well as its status.
Member Financial Data: With CAMS, it will be easy for MFIs to maintain financial data of different groups including SACCOs. Information such as their contribution, loan accounts, savings, and charges as well as information about their pending, accepted, rejected loans can be easily maintained and updated here.
With all the information available digitally, MFIs will be able to make better and quick decisions, improve their working multifold as well as save them from maintaining huge amounts of paperwork. With Wakandi CAMS as a one-stop solution for all their needs, MFIs can focus on their growth and help more and more groups and SACCOs out there.
We will keep you updated with the latest happenings on Wakandi CAMS as we work on new features to support MFIs to manage better. Be ready to shift to better technologies and systems with Wakandi.